Our Services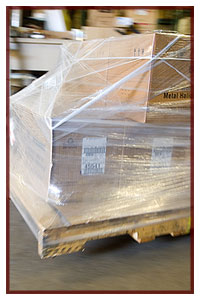 Harborlite Distribution Corp., started in 1982, offers trucking, warehousing, pick/pack, and distribution services on a personal, customized basis, designed to satisfy your systems and requirements.
Our warehouse is an 80,000 square foot modern facility open on a 24hr basis 5-6 days per week. Including computer tracked inventory, daily faxed inbound and outbound information; and prompt order shipment. Normal orders are ready for shipment within 24 hours of receipt. In addition, we strive to assist our customers with same day emergency shipments. Common carriers are called for pickups on a daily basis as needed and UPS, FedEx and Airborne Express are everyday scheduled pickups.
Our trucking operation encompasses container drayage and loose freight (LTL) pickup and delivery service. Drayage from the New York and New Jersey based steamship lines and rail yards up to a one hundred mile radius on a daily basis. LTL freight within a one hundred mile radius is also available on a daily basis. Through a combination of our warehouse facilities and trucking we offer an extensive network of consolidation and distribution of freight.